Calgary Living Room Design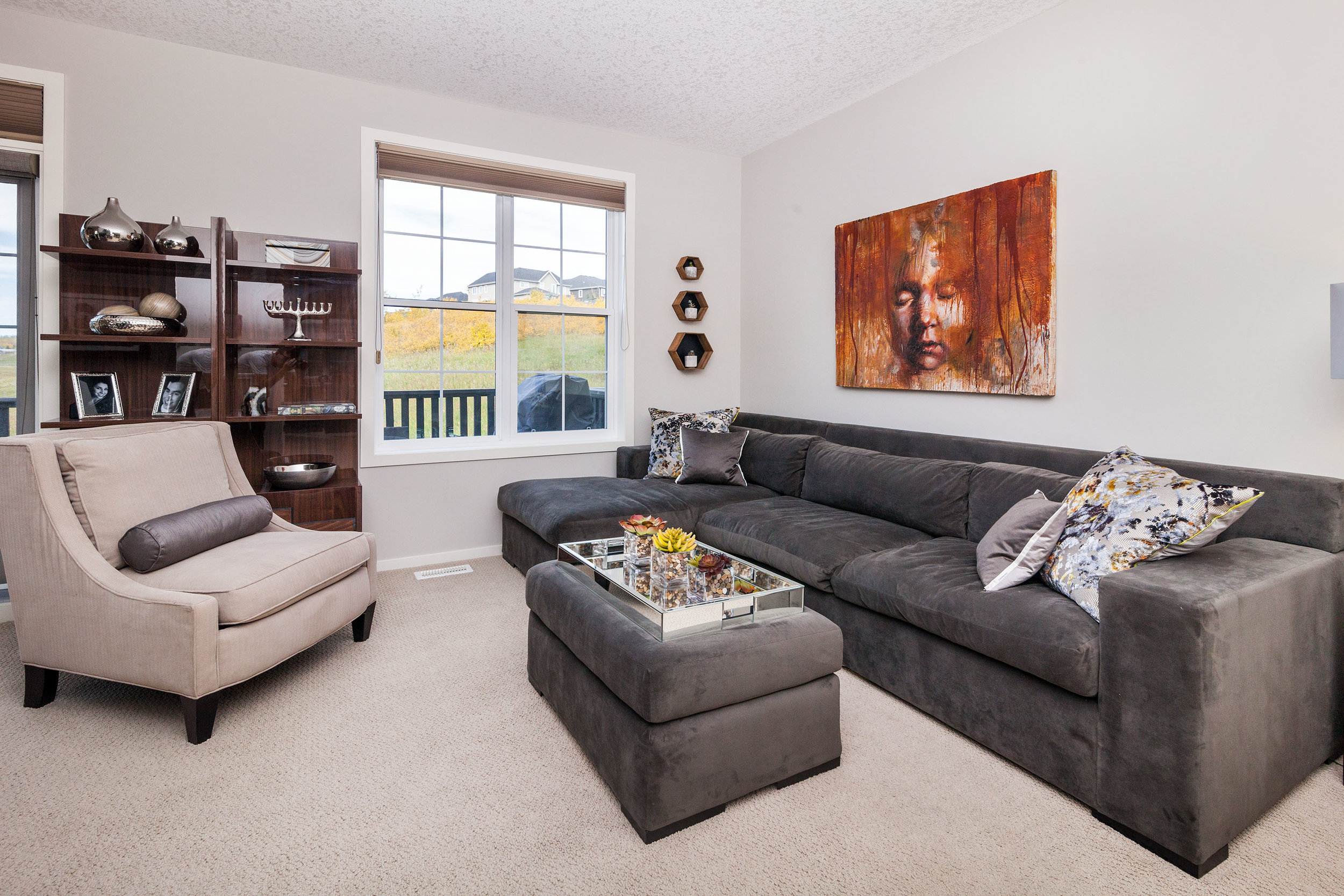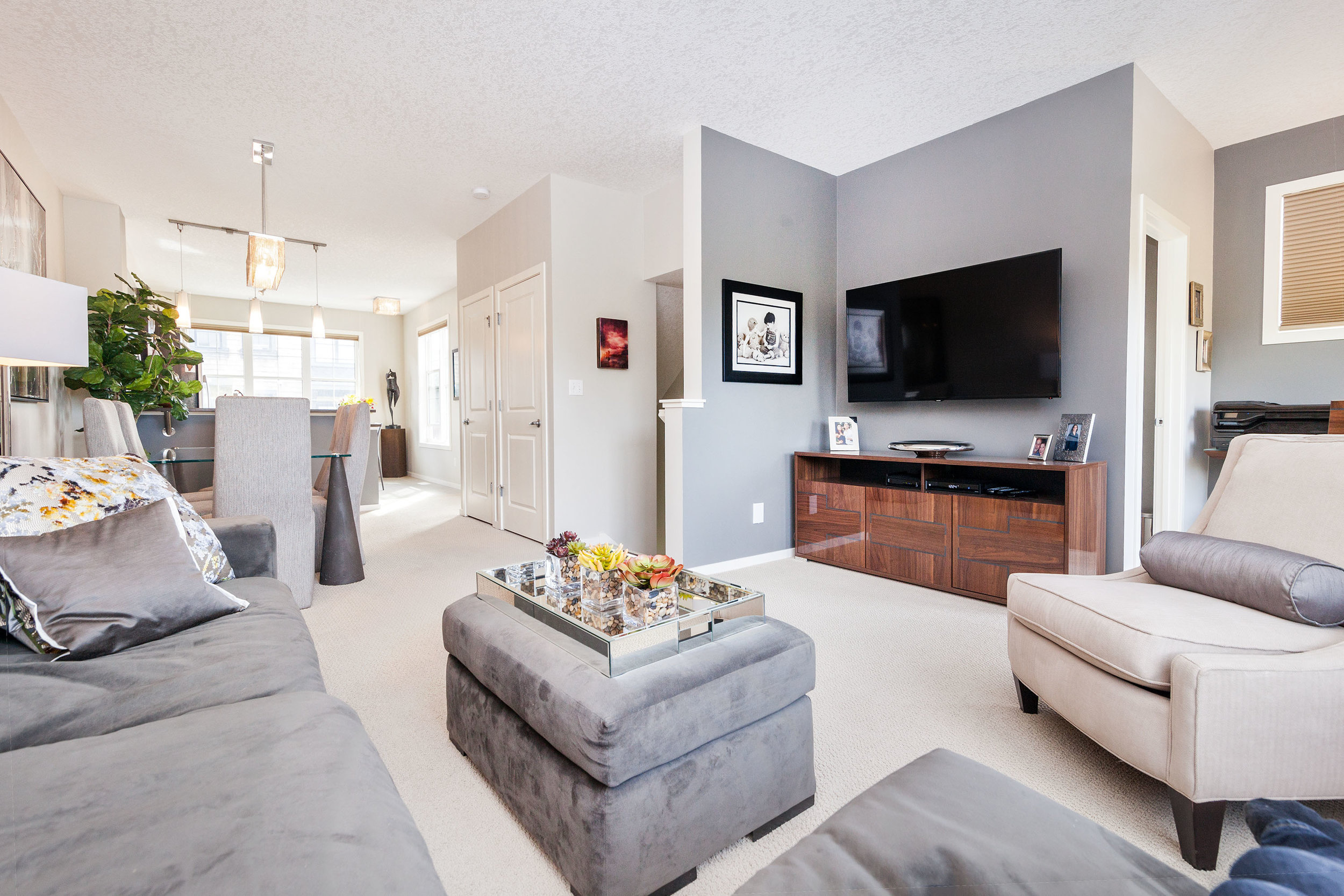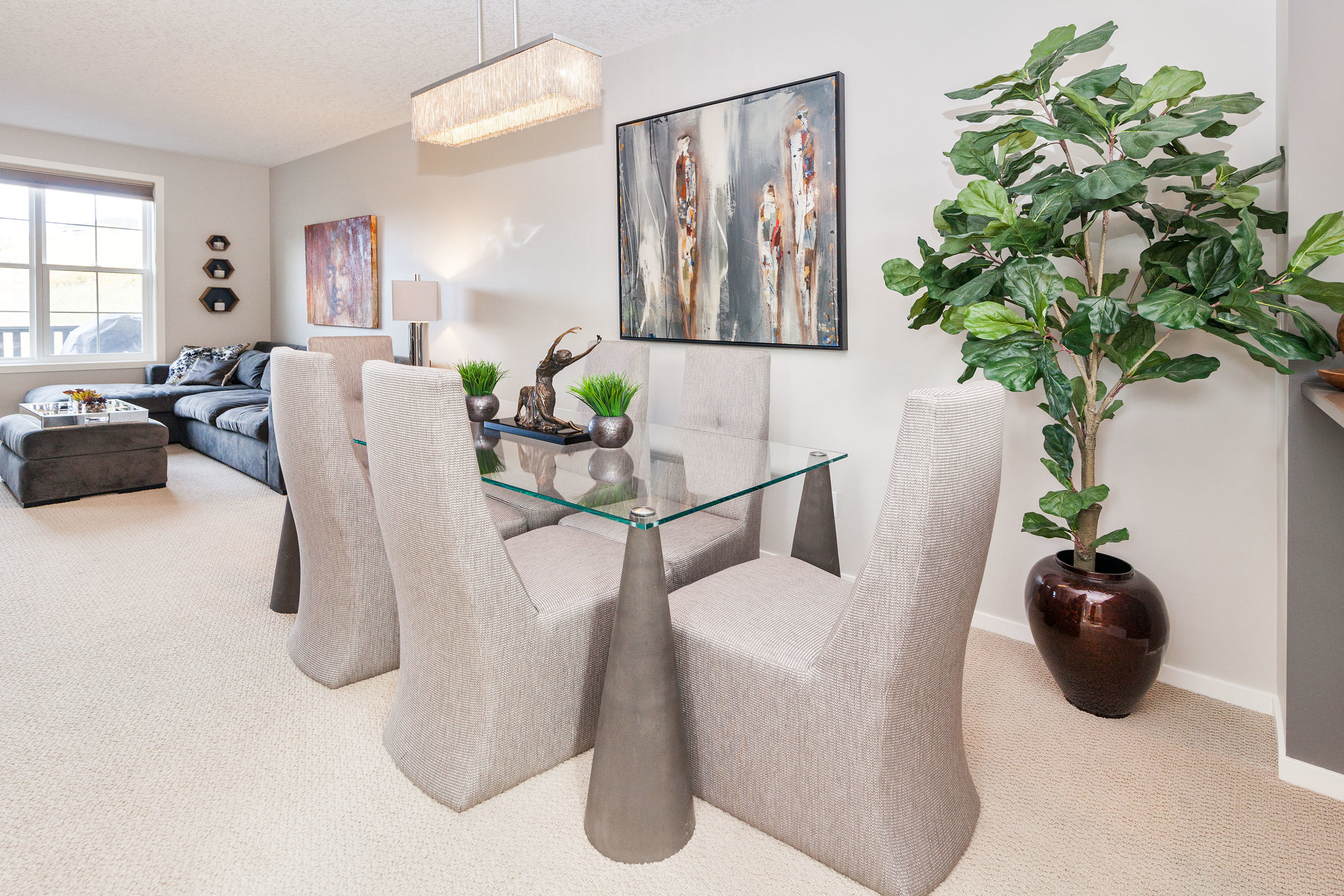 Traditionally, living rooms served as a formal room used to display expensive antiques, collectibles and family heirlooms. Since it wasn't a room usually frequented on a day-to-day basis, the living room interior design focused more on décor over comfort. The living room was and still can be an ornamental room, where you may occasionally entertain guests with hors d'oeuvre before dinner and coffee after dessert. However in more recent years, in many households, the living room serves as more of an additional family room or maybe even the only family room and gathering room in the house. Whatever your living room interior design needs may be, the experienced and expert interior designers at LMNT Design can help you create a space that is tailored to you and your lifestyle.
Design Ideas from Experienced Calgary Living Room Interior Designers
As you may have experienced, a living room can have many different purposes from formal to casual and maybe even utilitarian. So before you begin your living room interior design you should first identify how your household uses the living room space. Whether you call it a living room, family room, great room or den, the décor of this space should be specifically designed to your style and tastes. As part of our initial interior design consultation, our knowledgeable interior decorators and designers will ask you a set of thought provoking questions to help pin point the overall usage of your living room. From there we can help you determine the larger elements you will need to incorporate such as couches, club chairs, bookshelves, coffee tables or entertainment systems. This will also help us to select a color palette, flooring options and lighting options.
Some Tips to Consider For Your Living Room Interior Design
When selecting color palettes, consider how often you like to update the look of your living room. If you are someone that likes to change the décor of your living room seasonally, you should be steering towards neutral colors for the walls, floors and furniture. Then bring color into the room with throw pillows, table decorations and wall art. When selecting lighting options, consider if you will need extra light for family game night, after school homework hour or other work and projects. Or maybe you want to accent a certain area of the room, artwork on the wall or the entertainment center. When selecting flooring options for the living room consider how often the room is used. If it is a highly frequented room you definitely want durable flooring that is easy to clean.
Request a Calgary Interior Design Consultation
Your perfect living room may include classy hardwood floors with an accent rug or maybe you are looking for something cozier that includes wall-to-wall carpeting, an enticing fireplace and a relaxing reading nook. Regardless of what inspires you, our love of interior design and client satisfaction beyond expectations is what inspires us.
The creative interior designers at LMNT are excited to start working with you on your living room interior design project. Our qualifications extend way beyond simply designing your space; we also will manage the entire renovation and construction from beginning to end, finishing everything off with decorating your new living room. To learn more about our services, visit Our Process page. Then contact us to schedule a free living room interior design consultation.
For other home design inspiration, visit our portfolio.
If you have any questions, don't hesitate to contact us.