Calgary Kitchen Interior Design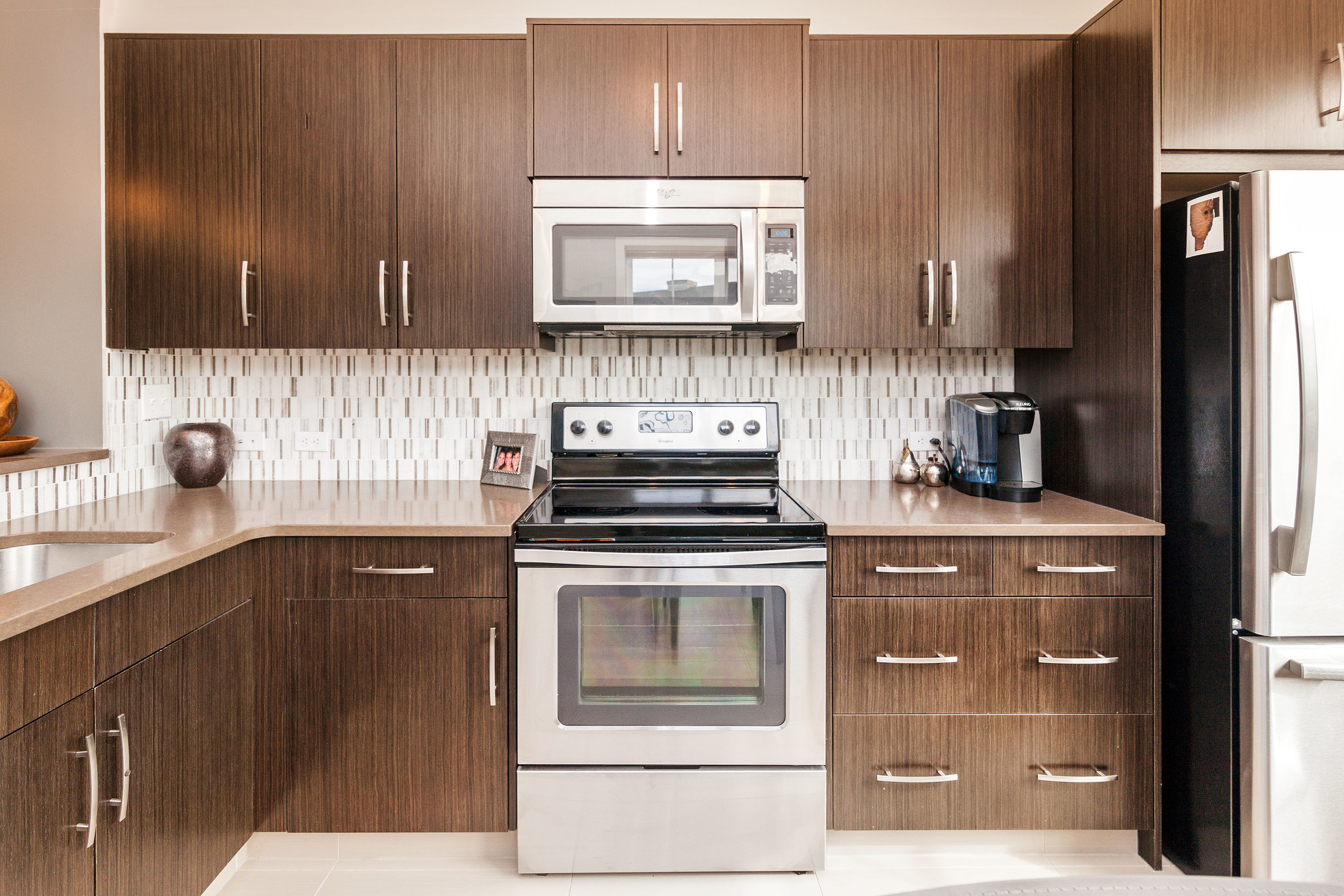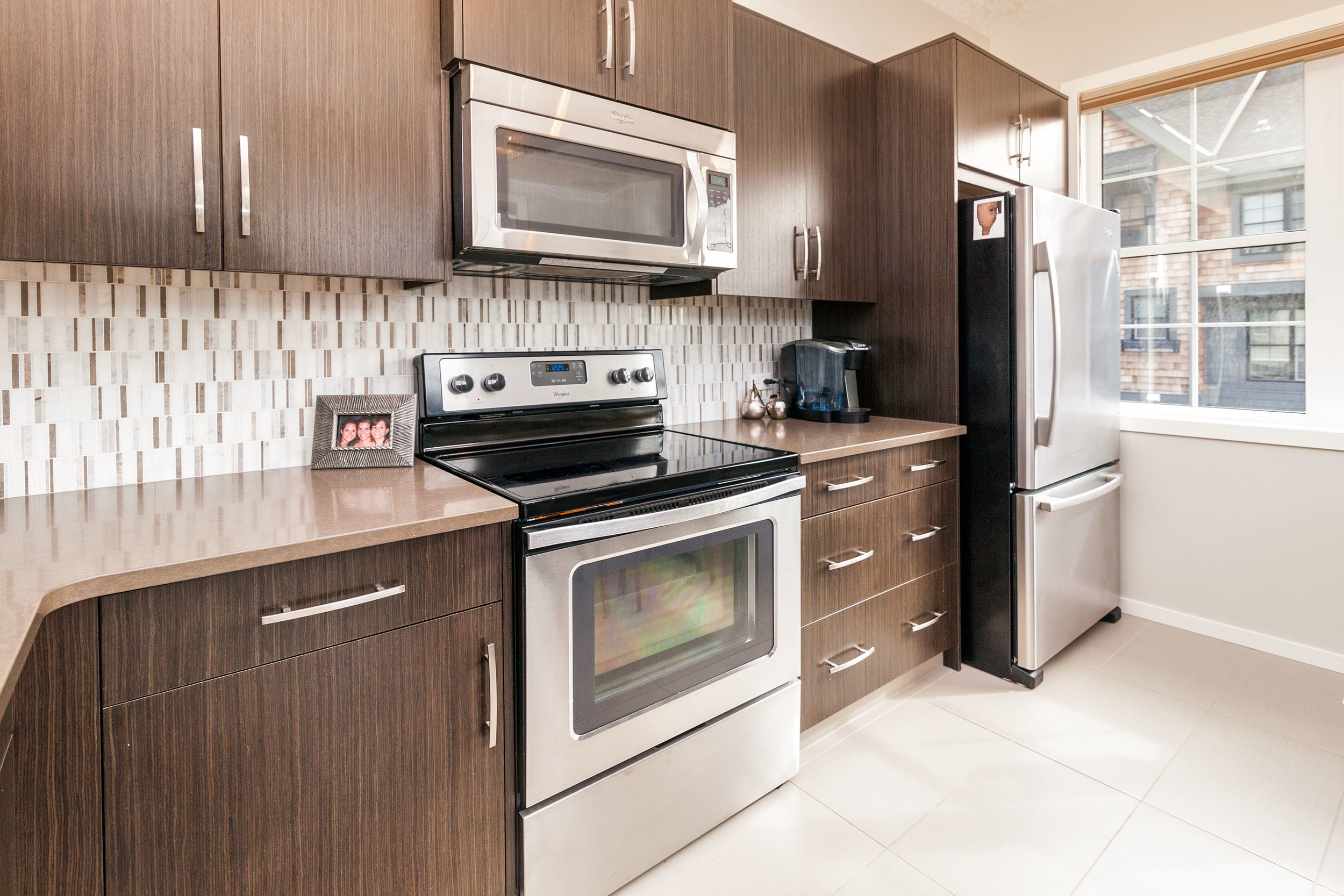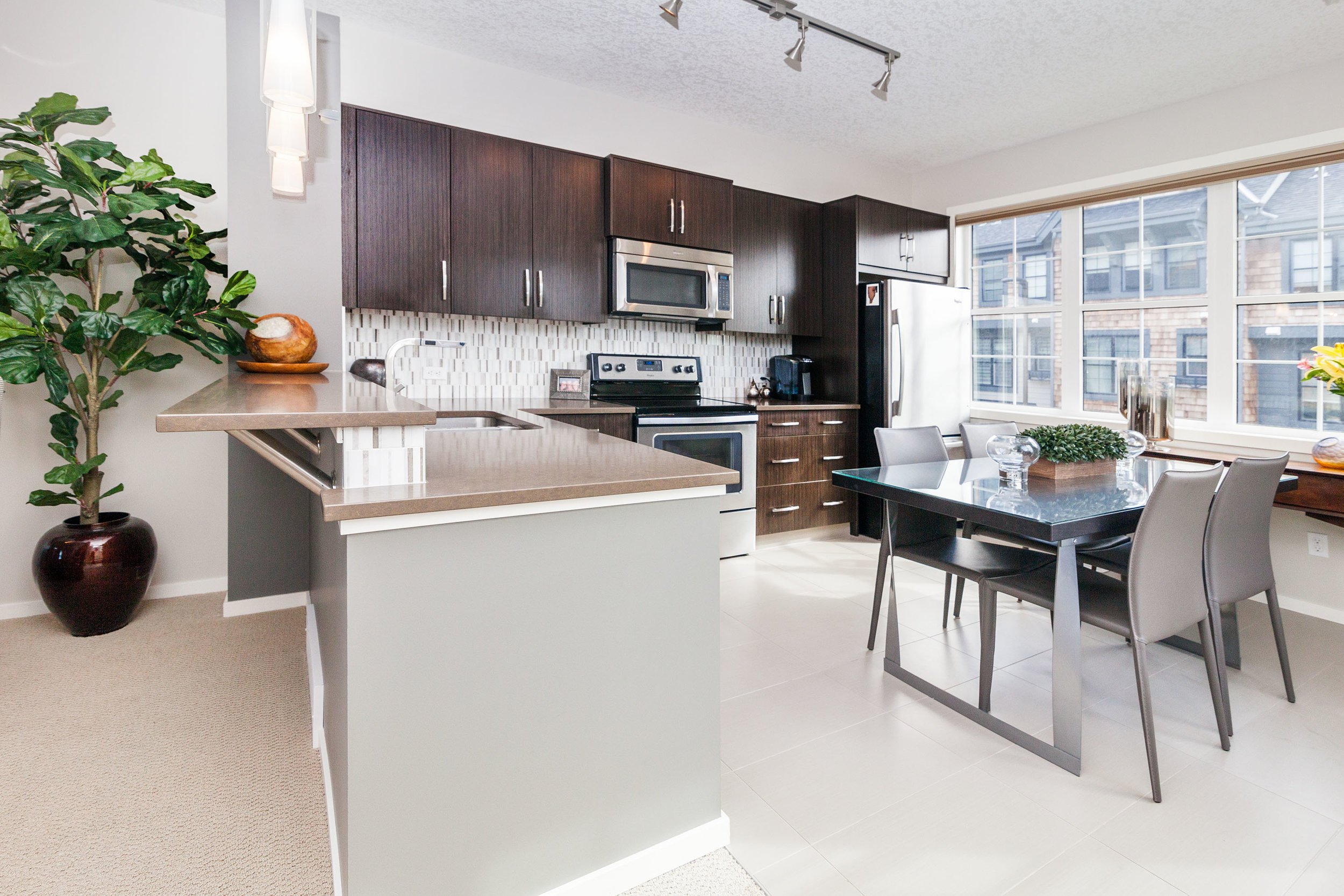 Do you find that your kitchen is one of the most utilized spaces in your home? Based on our experience, we believe the kitchen, while most important for food preparation, ultimately serves as the home's central gathering point. Your kitchen ends up becoming an impromptu office, classroom or family meeting room; and these examples only represent some of the kitchen's functionality. Every family uses their kitchen differently and it takes an experienced kitchen interior designer that knows the right questions to ask, to help identify the best use of your kitchen space.
From Country Casual to Minimalist Modern, What Kitchen Interior Design Style Inspires

You?
The kitchen interior designers at LMNT Design incorporate your character in every decision we make when it comes to redesigning or redecorating your kitchen. Whether it is colour coordination or which accent to add on your kitchen back splash, we are here to provide you the tools to bring your kitchen design ideas to life. Our involvement in your kitchen remodeling process doesn't end at design, we follow your renovations through construction to final renovations and decorating, ensuring that our clients are satisfied every step of the way. Learn more about our system and construction background by visiting Our Process page.
Discovering New Kitchen Interior Design Ideas
Choosing a house in Calgary can be easy however making it your own, especially the kitchen, can seem expensive and challenging. No matter your timeline, budget or space, the kitchen interior designers at LMNT Design will help you to determine the most important elements that are needed in your new kitchen and how to achieve your kitchen remodel or renovations within your specified schedule and price range.
During your initial consultation with us, we will present thoughtful questions created to help you recognize how you use your kitchen space. You may actually be surprised to find that some of your initial kitchen remodel ideas aren't actually the best use of space for your family's needs. The benefit of working with our kitchen remodeling experts is that we are able to make suggestions based on experience which streamline the creative process and expedite the design phase, getting you ready for renovation sooner and keeping you on schedule.
Kitchen Interior Design Elements to Consider
Prior to your initial kitchen interior design consultation, you may want to give some thought to the colour palette you would like to see and your likes and dislikes when it comes to some common kitchen elements that include:
Appliances

Cabinets

Countertops

Backsplash

Kitchen Island

Lighting

Breakfast Nook

Furniture

Finishes & Mouldings

Flooring
While not every element will fit into your schedule, budget or space, our kitchen interior designers will appreciate any information you can provide, especially in response to pointed questions, so that we will quickly be able to make useful suggestions and create a plan that will likely meet all your requirements.
For design inspiration for other areas of your home, visit our portfolio section.
If you have any questions, don't hesitate to contact us.