Calgary Basement Interior Design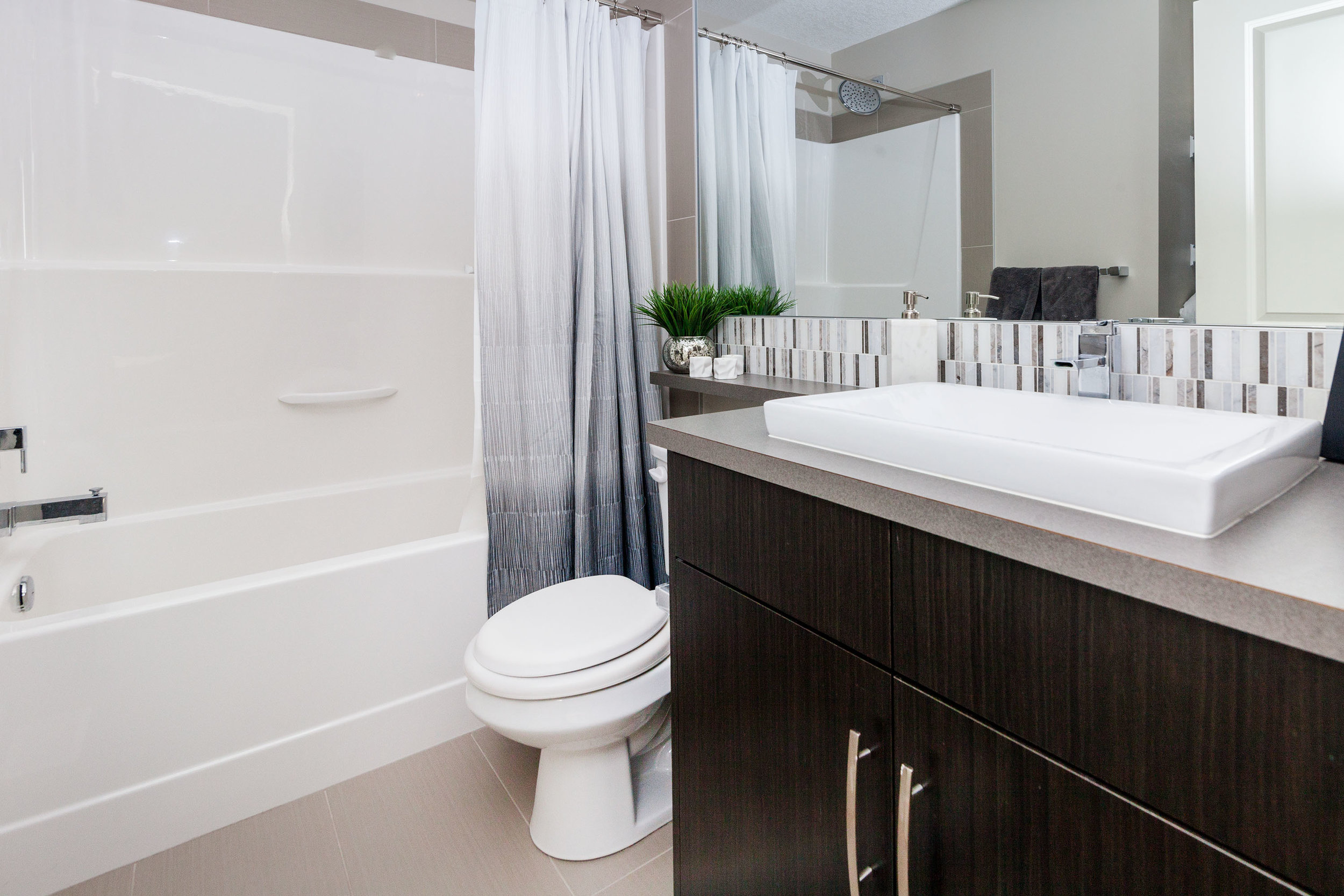 When deciding on the interior design for your basement, there are no established rules. You can make your Calgary basement anything you want from a game room or a man / women cave to an office or an extra kitchen with some space carved out for an efficient storage area. A basement can be whatever you need it to be and likely, it ends up serving several functions. The first step in transforming your basement into the most efficient use of space for your family, is contacting the experienced basement interior designers at LMNT.
Basement Interior Design Process
When you work with the interior designers at LMNT, you get much more than interior decorating. Our interior designers are not only experienced in design and décor; they also have a construction and building background, which aids in the actual renovation process. They will help you identify the most important needs your family has for the basement area and then from there they can create design drawings of the space. The designs are drawn to scale, based off the physical measurements of your basement and will include finish and fixture call outs. Once the drawings are approved, our interior designer can pass them off to the contractor of your choice and oversee the entire construction and decorating process through to completion. To learn more about our methods, visit Our Process page.
Basement Interior Design Ideas
The best part of any basement interior design project is figuring out what it should become! Should we keep it an open floor plan with large furniture pieces creating "room" delineations, maybe a large sectional sofa separates the media area from the exercise area? Or should we add walls to create actual closed off rooms? Or should we use existing structures such as exposed support beams on the ceiling and load bearing poles in open spaces to create room separations without using furniture or constructing new walls? These structural elements are essential to the stability of the house and cannot be removed. However, the innovative basement interior designers at LMNT creatively incorporate them into the design drawings so they appear to be new elements intentionally added to accentuate the space.
Regardless of the final decision, our basement interior designers believe basement storage is a must and should be incorporated in this space somehow. It could be simply adding large built-in cabinets all along a single wall or maybe you are looking for more storage and would like to section off a portion of the basement for storing large items. The final decision is all yours so if storage is not a concern for you, we can minimize storage and keep space available for entertainment or whatever other functions you need the basement to serve.
Basement Renovations & Interior Design
Renovating your basement is a great way to add space to your home without building out additional rooms or floors; the basement space already existing so why not make the most of it. The possibilities for basement interior design are endless from a guest space or a playroom to a gym or wine cellar. Our Calgary interior designers love the opportunity to design a space that is equivalent to an artist's blank canvas. It's a chance to create a brand new space; different from any other and to serve our client's needs but even more importantly surpasses your expectations. For every interior design project we take on, our goal is to make your environment welcoming and useful for your family and guests alike.
For other home design inspiration, visit our portfolio.
If you have any questions, don't hesitate to contact us.